Elizabethtown Office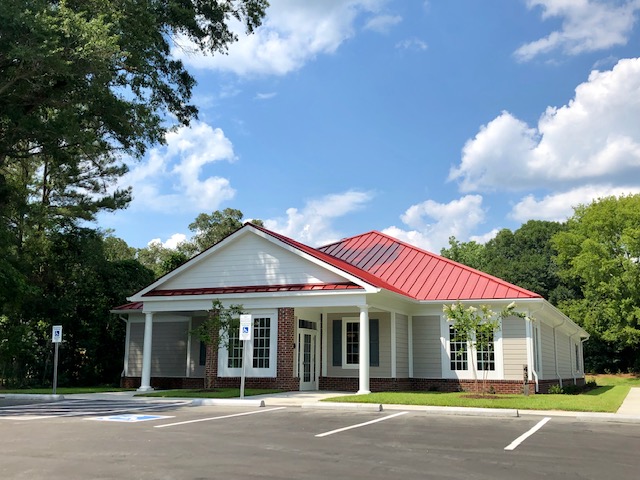 Serving the eye care needs of Elizabethtown and Bladen County as well as Columbus, Cumberland, Duplin, Pender, Robeson, & Sampson Counties.
The Elizabethtown office in the Carolina Vision Center building is an eye care center consisting of an ophthalmology practice and two optometry practices.  The office opened to patients on September 3, 2019.  Dr. Mary Ann Masters, OD, sees patients in Elizabethtown on Mondays and Thursdays from 8:30 AM until 5:00 PM.  Dr. J. Eric Raynor, OD, sees patients in Elizabethtown on the first Thursday of each month.  We are happy to offer family optometry services and eye care products for Elizabethtown and the surrounding area.  We want to help you achieve and maintain clear vision for years to come. Our experienced eye doctors offer comprehensive vision examinations and specialize in the diagnosis and treatment of a wide array of eye diseases, conditions, and problems. We use advanced diagnostic technology and vision correction products and are committed to improving our patients' quality of life through enhanced vision. We're here for your eye care needs. Whether you're in need of eye exams or prescription eyewear, we are here to help.
Give yourself the gift of clear vision – contact Professional Eye Care at 910-423-0700 to schedule an appointment or dial 910-876-6400 (option 2) to speak with Dawn Madden (Office Manager).  If you need to fax documents to the office, please send them to 910-991-3057.
Dr. J. Eric Raynor

Dr. J. Eric Raynor opened his practice in Hope Mills in November 1993. He received a B.S. from Campbell University 1989. He received a Doctor of Optometry degree in 1993. He resides in Fayetteville with his wife, Susan.

Dr. Mary Ann Masters

Dr. Masters joined Professional Eye Care in Hope Mills in December 2018. She graduated with honors from Southern College Of Optometry in 1982 after doing her undergraduate work at The University of North Carolina at Chapel Hill. Dr. Masters lives in Lumberton, NC with her husband, John.